Weber State University Storytelling Festival Oral History Collection

---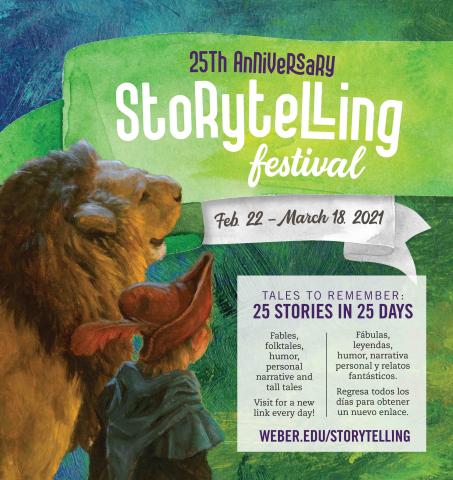 The Weber State University Storytelling Festival was implemented by the Friends of the Stewart Library in 1992. The library sponsored and managed the annual festival until 1998, when the festival was moved to the Department of Teacher Education, with the Library continuing as a sponsor. The three-day festival entails storytellers from all over the nation, including youth storytellers. The events are made up of workshops and presentations, a fund-raising banquet, and a wrap-up of wonderful stories from gifted performers.
This interesting collection includes oral history interviews with visiting storytellers, discussing how they became interested in storytelling and where they receive their inspiration.